We are proud to be a part of the University of North Texas community. Many of our staff members are current students or alumni, which means we have a great understanding of our community's parking needs. Just as we understand our community's needs, we want our community to have a better understanding of the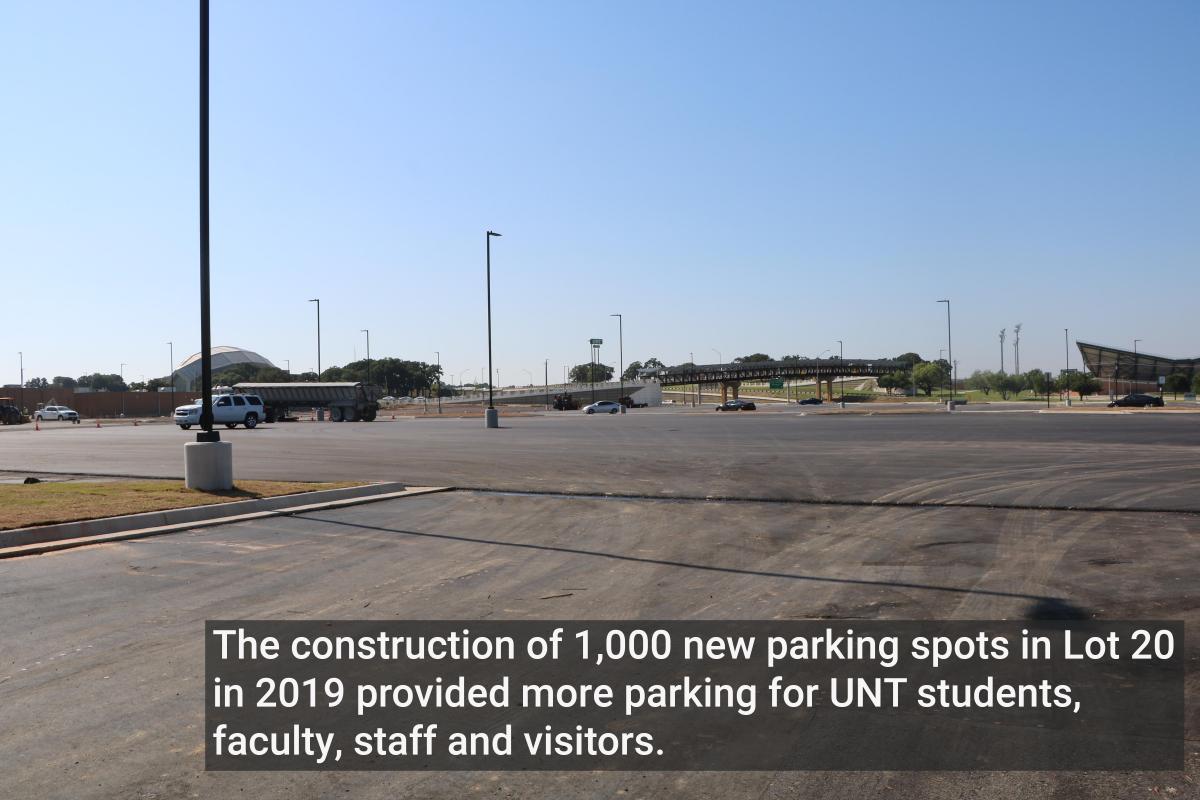 services we offer.
Parking can be a complex topic. We want to make it easy to understand what we do and why we do it. We also want to assure our community that providing ample parking is one of our top priorities, along with being fiscally responsible.
This is one reason we have explored parking lots on land that the university owns. A parking lot is three to four times cheaper than a parking garage and gives the university more flexibility in case we need to one day expand our campus buildings. More flexibility and affordability allowed us to construct two new parking lots: in 2018 near Victory Hall and in 2019 on the site of the former Fouts Field. These lots provided UNT with more than 2,000 new parking spaces within two years.
When you purchase a permit or pay a citation, those funds pay for the construction costs of new parking lots, for the construction bond used to build the Highland Street Parking Garage, for parking lot maintenance and re-striping, and more.
Please don't hesitate to let us know if you have questions. The easiest way to reach us is by email at transportation.services@unt.edu. We are also on Twitter at @UNTTransit and Facebook at @UNTTransit.
In this section, you will find: