On this page: Zipcar car rental, Veo bike rental
If you don't have a bike or car, you can easily rent one to get around the UNT campus and the surrounding community. We partner with the following services to offer our UNT community options for transit.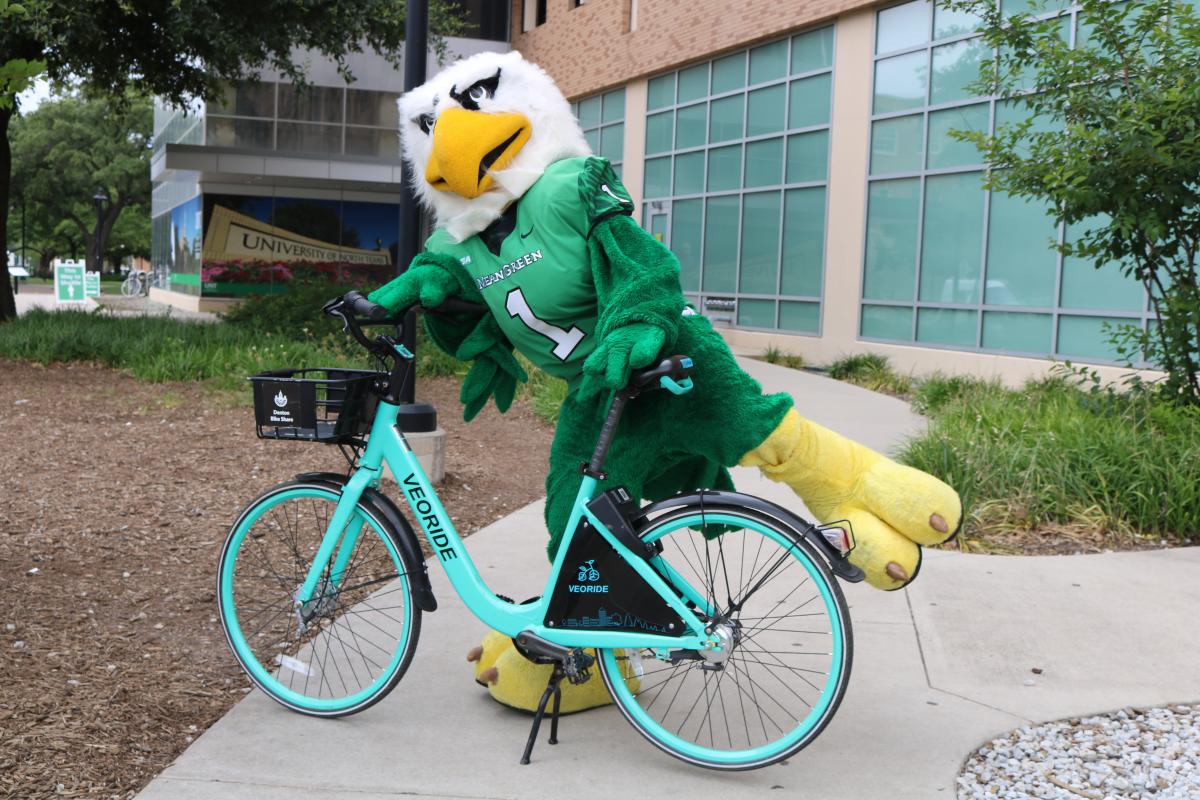 It's easy to rent a bicycle for a few minutes, for the day, for the month or for the year.
Download the Veo app to find the closest bike to your location on campus or in the City of Denton. Set up an account with your UNT email so that you can scan the QR code to start your ride. Faculty, staff and students are eligible for discounts on monthly and annual subscriptions.
Please remember that when you are done with your ride to return the bike to a proper location. Do not block sidewalks or other areas that will impede pedestrian traffic.
Find more information on Veo's UNT page.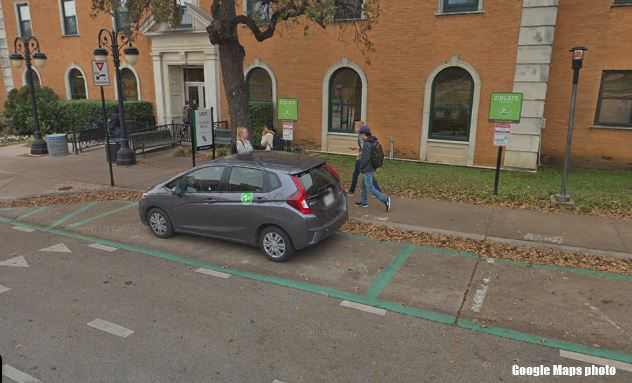 UNT partners with car-share service Zipcar to provide rental cars on campus. There are two cars that can be found outside of Crumley Hall or in Lot 49. Google directions to Crumley Hall. Google directions to Lot 39.
The first step is to sign up via the Zipcar website. You will need to be approved to ride with Zipcar and they will send you further information and an access card that you will use when renting the car.
Once you have your access card, you can book a car in advance. The cars are maintained by Zipcar and insurance is included in your membership.
UNT students, as well as UNT faculty and staff, can sign up for a Zipcar membership and use the cars.