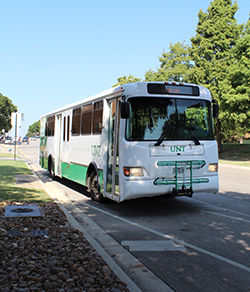 We know how important it is for students to have secure transit on the UNT campus and surrounding areas. Our partners at the Denton Country Transportation Authority provide much of the transit on and around campus. We also work with other vendors to offer various transit options that work for the UNT community.
Riding DCTA buses is easy – and the transportation fee that students pay covers the cost so that you don't have to pay per ride for campus and Denton city buses. If you've never ridden a bus you can find information on what you need to know in our Campus Transit section. This section will also take you to the DCTA website where you can learn more about specific bus routes.
UNT also partners with services that offer car or bike rentals. This means, you don't have to have a car on campus to get around. Learn more about these options on the Campus Car/Bike Rental page.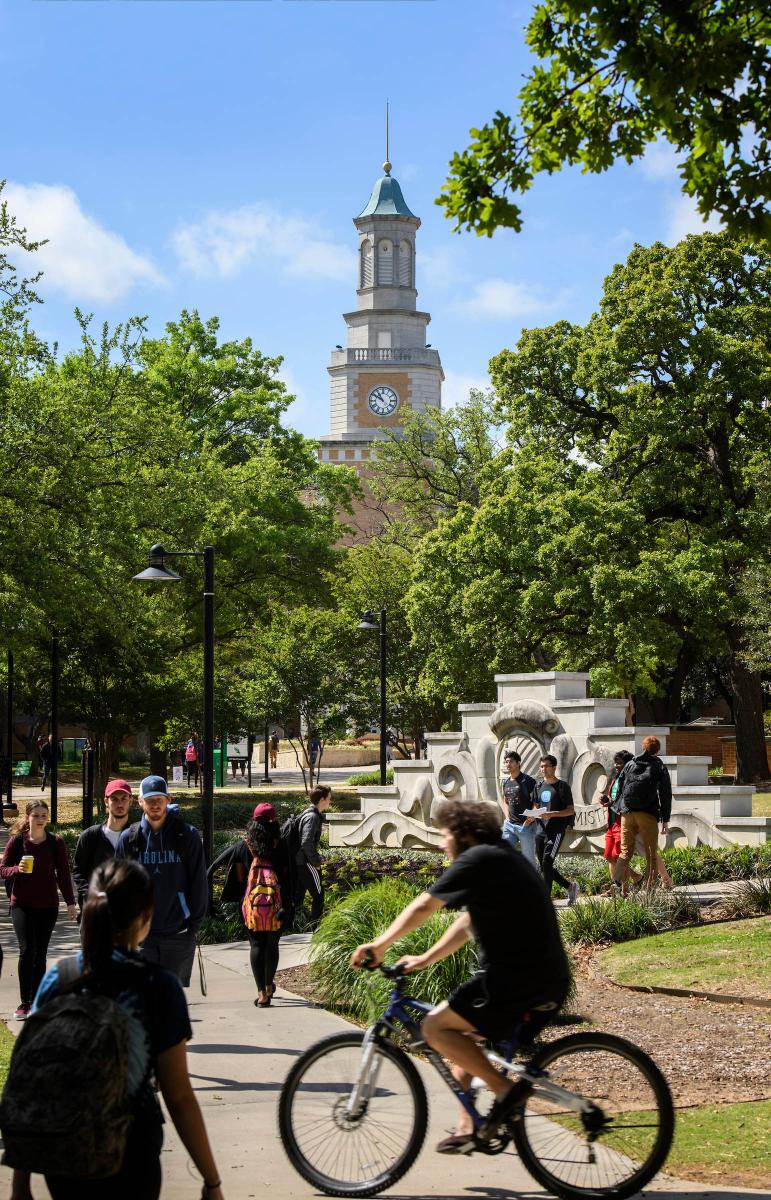 Before you bring a bike, scooter or other mode of transportation to campus, there are some things you need to know. Please check out the Bringing Your Own Transportation page for information on what to do and what not to do.
If you need to get around the Denton community or the Dallas-Fort Worth metro area, you can find out more about how to get around on our Area Transit Options page.
Answers to some of the most frequently asked questions we receive can be found in our Resources section.
Please don't hesitate to let us know if you have questions. The easiest way to reach us is by email at transportation.services@unt.edu. You can also call us during office hours at 940-565-3020. We are on Twitter at @UNTTransit and Facebook at @UNTTransit.